The japanese drum that fascinates the world is the beating of the heart itself.
Oriental culture spreading in Italy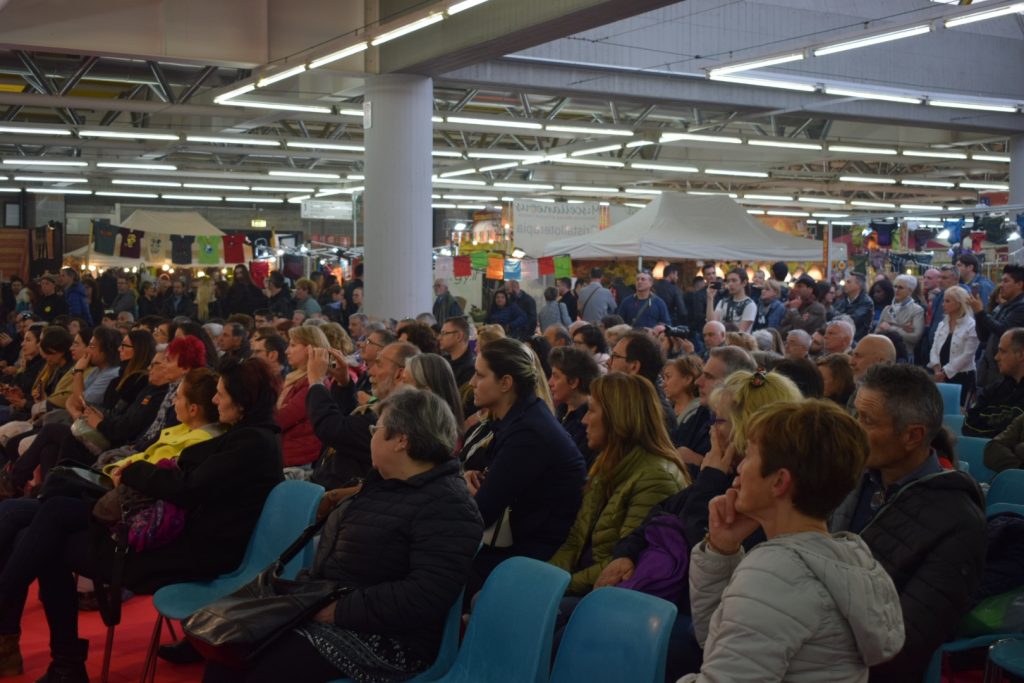 Festival dell'Oriente, which began around 2011 and is being held in italian cities.It is a festival of the Orient.
This festival was originally held in the world of martial arts.At that time, it was a festival attended by 4000 fighters from 90 countries.In order to let the Italian people know about the culture of the East, booths from various eastern countries have been set up, and various events such as goods sales, experiences, exhibitions, and stage shows have come to be held.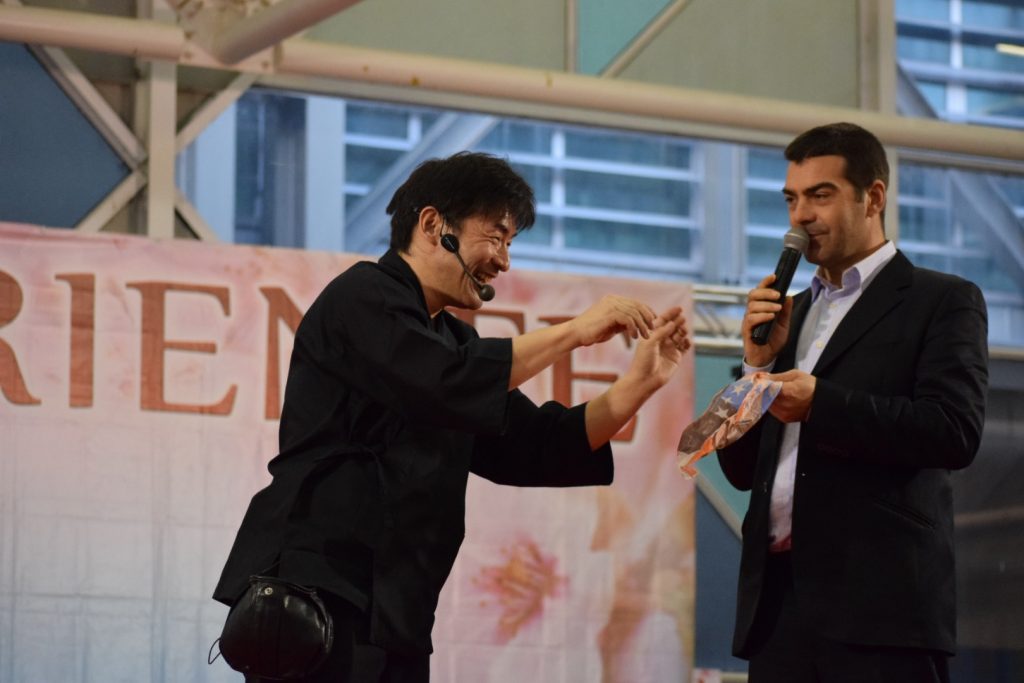 (Keiichi Iwasaki, he is a Japanese magician.)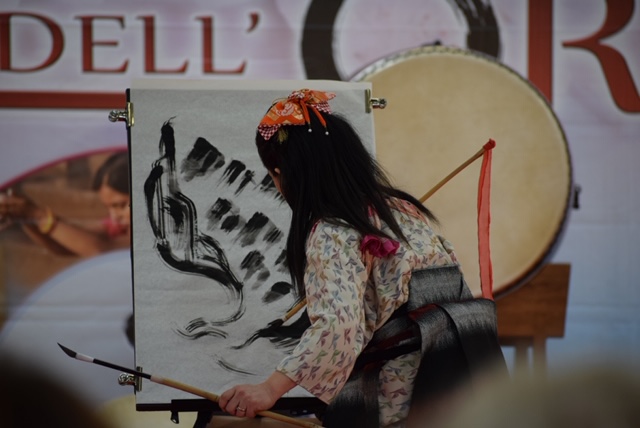 (Yoshiko Kubota, an Artist of Japan SUIBOKU-GA)
Today, events are held in Milan, Rome, Padua, Bologna, Udine, Genoa, Naples and Turin every month with a large exhibition hall.The scale seems to be expanding, and we have even entered the information that we have mobilized more than 400,000 people in 3days to Naples last year.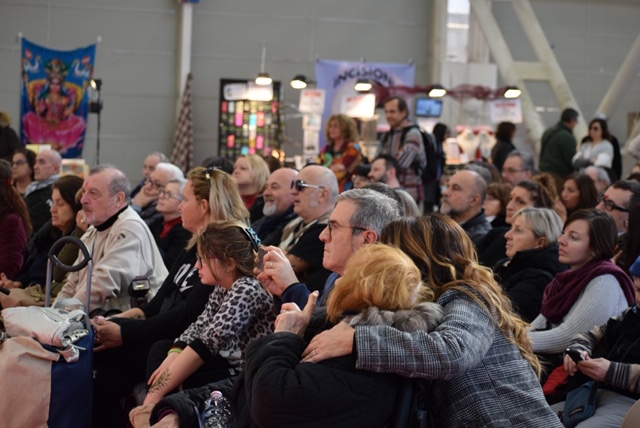 Many Japanese probably don't know this Orient Festival yet.The Italian people seemed to feel that far away eastern countries were a mysterious existence at the same time as longing.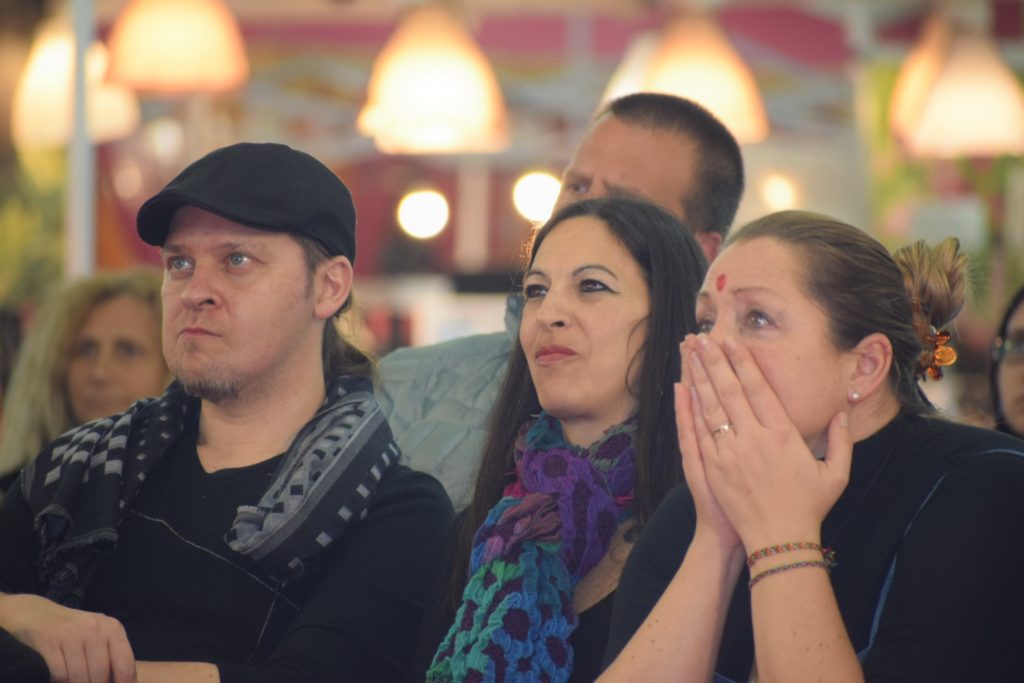 In addition to the booths of each country, several stages are prepared in the large venue, and performances by artists from various countries are programmed.Of course, several artists from Japan will perform on the stage.I feel very happy as the same Japanese artists who receive cheers and applause from many visitors every time, but the fact that Japanese culture transcends national borders and is accepted in the land of Italy, I can't help wanting more people to know.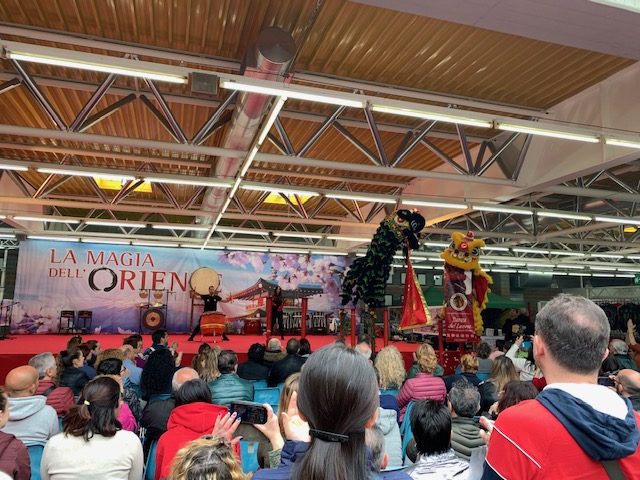 The strength of Japanese drumming is that it resembles a non-verbal and a heartbeat.
In the stage program, Takuya Taniguchi, a Japanese taiko player living in Munich, Germany, is the one who grabs people's hearts with loud noises and overwhelming performances.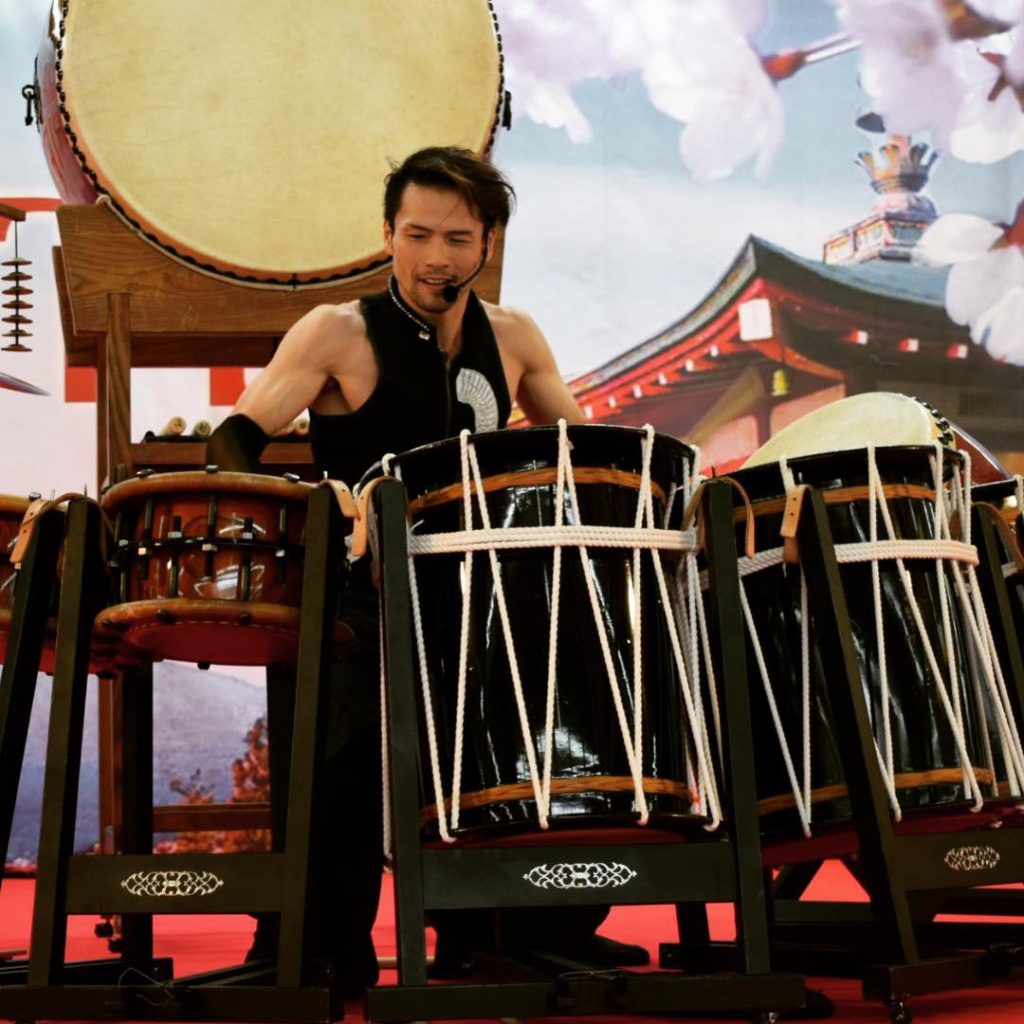 We often see Japanese taiko as a "traditional Japanese performing arts," but it is originally a "folk performing art" in Japan.The roots of taiko may not be in Japan, but Japanese taiko has evolved in Japan's unique culture.And, it is a correct understanding to regard it as an entertainment thing developed by each prefecture.
At the age of 27, Takuya Taniguchi is running througheurope with Japanese drumming equipment in his car with a desire to convey the wonders of Japanese taiko to European son.Probably, Takuya Taniguchi is the only Japanese taiko player who is active as a soloist in Europe.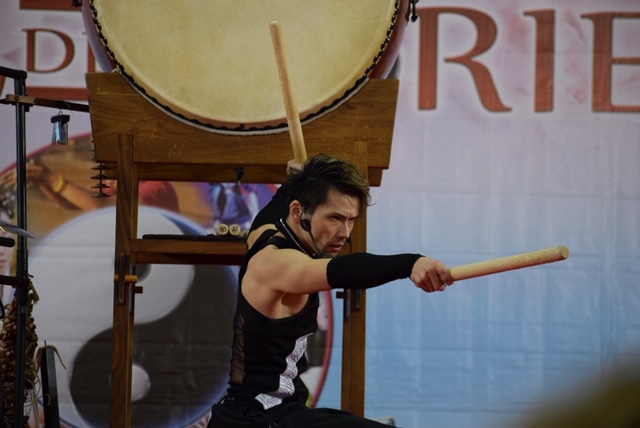 Japanese drums are made of natural, such as cow skin.Even though it makes a very loud sound, it is said that the components of the sound are similar to the "heart beat", and there is a mysterious charm that makes you very comfortable while listening.In addition, Takuya Taniguchi's performance, which has a career of more than 30 years as a Japanese drum player, creates a whole new world of Japanese taiko by combining the classic Japanese taiko features with original contemporary elements.The Italians who were present at the scene were surprised at the world of Japanese drums for the first time.And as Japanese, we are greatly overturned in the image of Japanese drums.Even if there is no word, and there is no explanation, the people who experience the performance are drawn in in an instant and become fascinated.This is a moment where you can feel the strengths of non-verbal Japanese taiko.In addition, before and after the performance of the Japanese drum, you can feel the "tension of silence" from Takuya Taniguchi.It can be said that it is a work of Japan.The "Japanese culture" that comes out of that space is right there.
In 2019, Italy's Orient Festival continues.At the venue, it is difficult to pass with Japanese people, but if japanese people know the fact that Japanese culture is so moving in Europe, it would be very surprising.
関連記事
コメント34件